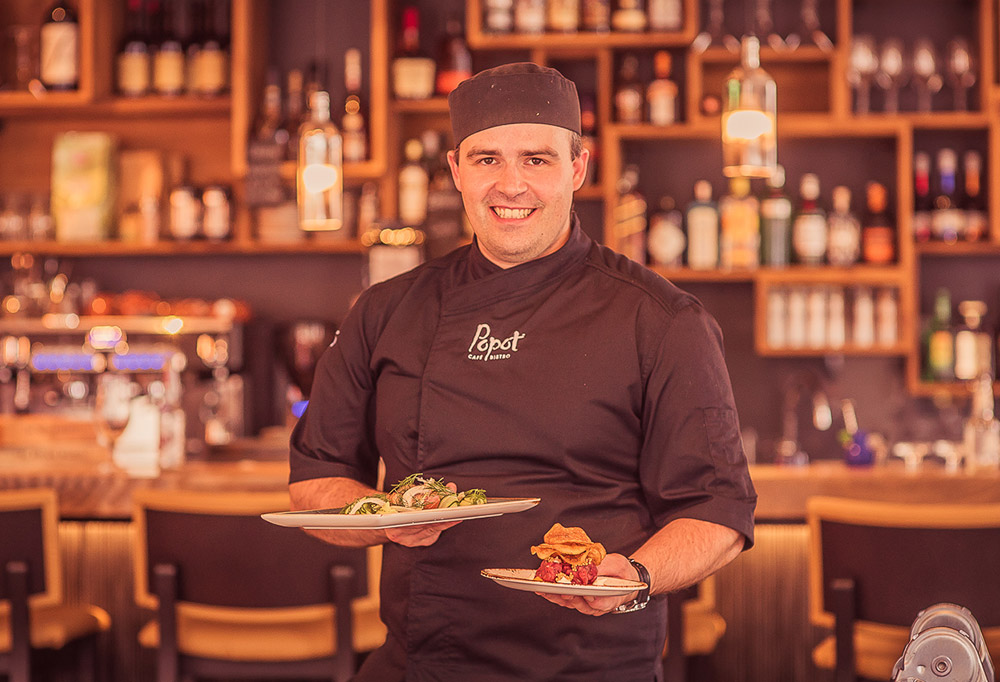 Blueberries, cranberries, chanterelles, porcino mushrooms, cloudberries… The nature in autumn is bursting with delicious berries and mushrooms, which are only waiting to be picked. Anyone is allowed to pick mushrooms and berries, and relish in the yields of the forest.
VellamoMenu serves tastes of Päijät-Häme and seasonal delicacies from local ingredients in six restaurants in Lahti and the surrounding areas. The main ingredients of the menu come directly from local farms, fishermen and producers. Each VellamoMenu restaurant plans its own special menu based on these ingredients. Restaurant Roux in Lahti serves VellamoMenu.
Fresh bread – When on holiday, it is nice to try out the local breads. You could try, for example, the excellent rye breads of Sinuhe, Villähteen leipä, Pullapojat or Oululainen. The Lahti bakery specialises in rye bread, and the well-known Oululainen rye bread, Jälkiuunileipä, was created in Lahti after the wars.
Washing the food down – Beverages made from the Salpausselkä groundwater by Hartwall are excellent with food. Genuine local beverages are also available at Brewery & Distillery Teerenpeli: beers, ciders and whiskeys in downtown Lahti or the award-winning farm wines of Pihamaa in Kalkkinen, Asikkala.
You can taste berry wines made from the farm's own berries at Vineyard Pihamaa. The farm cultivates all sorts of plants, such as strawberry, raspberry and currants. The fields also provide pea, potato, corn, lettuce, cabbage and cucumber. You can buy all of these produce and other local delicacies at the vineyard.
Excellent flour Vääksyn Mylly manufactures 69 products. In addition to the mill's own products, the mill shop sells genuine Finnish rye bread from the best manufacturers.